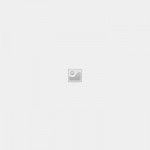 We Nelion Exports are one of the leading exporters of superior quality filter cloth, filter bag, and all types of industrial fabrics & bags. Our product range is available in different shapes and sizes. Our range of filters is intricately made by high the machines and experienced personnel. Our products are mainly used in chemical industries, edible oil industries, pharma industries and cement industries.
We offer a complete range of filter fabrics such as Cotton, HDPE, Nylon, Polyester and more. These fabrics are further available in plain, twill, chain weaves in spun multi-filament and mono-filament. Our high quality fabrics are extensively used in diverse industries including Chemicals, Cement, Ceramics (China Clay,) Dyes-intermediates, Drugs/Pharmaceuticals, Minerals/Metals, Oils, Rubber, Sugar, Food Stuff and more.
We have our own fabrication unit, which is equipped with latest sophisticated machineries so that the high precision fabricated pieces like Filter Press Panels, Centrifuge, Neustch, Dust Collection, Leaf Filter Bags, RVF Belts, Disc Filters, etc. are made as per your specifications.
We supply dust collection bag in polyester, polypropylene, nomex, ryton, co-polymer / homopolymer, polyacryionitrile and mixed felt with special treatment like glazed, antistatic, oil and water repellent, anti-spark, flame retardent etc, widely used in cement industry, steel industry, chemical industry, etc.