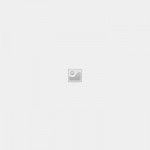 Masterbatches find various applications in the Plastic Industry. Master batches are used as colorants in the plastic field as well as fillers in a few applications.
The range of master batches offered include all types of colours with differing filler / non filler content, Metallic shades, UV Masterbatches, black master batch with carbon black loading from 30 – 45 %.
Masterbatches in all different shades with differing properties can be offered based on the end application, operating parameters, base raw material being used.
Other than the regular coloured masterbatches, we also specialise in the supply of ANTI FABRILATION MASTERBATCH used in PP & HDPE woven fabrics, masterbatches, that impart cost effectiveness as an additive for HM/HDPE & LDPE / LLDPE films & masterbatches that surrogate polymer cost as well as the cost of white master batch in Injection & Blow moulding applications.
We have introduced a range of new Plastic Master Batches (AFMB) which can be used in the manufacture of PP/HDPE tapes on Raffia Lines,  Carry Bags and Liner Sheets, Lamination Plants and Blown Film Plants.
We have recently ventured into the supply for masterbatches used in furniture moulding. These when added to polymer improves stiffness & rigidity of article, improves moulding properties, improves thermal stability, & aesthetic appearance of the product.
We can offer superior quality masterbatches against your requirement on receipt of it's sample, the article produced using the sampled masterbatch & some knowledge on the process parameters.
AZO Dicarbonamide (ADC):
AZO Dicarbonamide, Familiarly Known As ADC, Is An Efficient General Purpose Chemical Blowing Agent For A Wide Variety Of Polymers In The Production Of Expanded Articles.
Different grades of ADC are available in a range of particle sizes with a very close distribution in self dispersible, activated and self dispersible and coarser grades.
ADC grades, as is evident from the earlier elaboration, can be used with almost all kind of polymers with all kind of processing techniques:
Plastisol (Spread Coating / Calendaring), extrusion, injection moulding, compression moulding, and rotational moulding. Processing parameters and recommended formulations are different with different polymers and are available on request.
ADC Grades can be used for the production of foamed articles based on Plasticized or Unplastized PVC, HDPE/LDPE, eva co-polymers, natural & synthetic rubber, polypropylene & ABS. These are especially suitable for PVC plastisol application where in it produces whiter foams with uniform & fine cell structure.
The ADC core grades are the blowing agent for rubber compounds where these can be easily incorporated at the end of mixing process and results in even dispersion.
ADC core grades vulcanisates with extremely fine uniform cell structure free from any discolouration or odor, can be obtained. Wall papers, artificial leather cloth, floor and wall coverings, thermo insulating materials, insulating sealant, carpet backing, cellular ceramic, door sealing strips, profiles, sheets, foot wear midsoles /insoles and automotive components are some of the application areas.
Lubricants & Processing Aids:
Nelion Exports in association with it's associates offers a range of speciality additives, that go for varied applications in Polymers, Paints, Rubbers.
2 main additives used in the polymer industry are Lubricants & Processing Aid, while for PVC, it is lubricant as well as stabilisers.
Lubricants reduce the friction, heat, wear & tear between 2 surfaces. The surfaces could be between polymer molecules & of the equipment, or between polymer molecules themselves. The action of lubricants is to facilitate the smooth production runs without interruption & to attain a technically & aesthetically sound final article.
Internal lubricant reduce the intermolecular friction before & during melt formation of the polymer, they also reduce frictional heat built up under shear, promote gelation, reduce melt viscosity & improve flow properties to promote easier & faster flow through the equipment.
External lubricant reduces the friction & sticking between hot melt PVC & working surfaces of machinery due to the presence of a layer & interface. This eases the movement of stocks through the machinery & prevents adhesion of the hot melt that would otherwise quickly result in local formation of stagnant layers.
The lubricants offered find a wide range of application in PVC products, namely garden hose, shoes /soles, pipes, cables, calendared sheets, profiles.
Special lubricants are offered for plasticised PVC compounds to reduce the melt viscosity for higher output & to produce a finished product with superior aesthetic appearance.
Processing Aids:
Processing Aids Are Multifunctional Additives, Specially Designed For Application Where Fillers / Pigments Need To Be Dispersed Uniformly In The Polymer Matrix.
Addition Of Higher Filler / Pigments Can Lead To Various Processing Problems & Defects In Finished Products, Such As :
Non – Uniform Dispersion Of Fillers In The Polymer Matrix
Excessive & Non Uniform Mould Skrinkage
Poor Mechanical Properties Due To Inadequate Dispersion Of Filler With Base Polymer
Sticking Of The Filled Compounds To The Machinery During Processing
While conventional use of products like Waxes, Stearic Acid, etc provide lubricating properties only, they do not help in the uniform distribution/ bonding of fillers & pigments in the polymer matrix.
The processing aids helps overcome the above stated problems in processing filled plastic compounds.
Processing aids find application in Mineral Filled Masterbatches, Furniture compounds, Wood Filled Compounds, PVC compounds, Antifabrialtion compounds, Coloured Masterbatches, Filled Re-Inforced Thermoplastics & many many more.