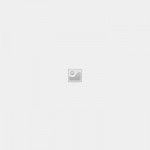 A range of chemicals for metal processing are being offered by NELION EXPORTS. The details of the products offered are summarised below:
Phosphate Coating Compound
This Compound Is Used For High Carbon Wires & Ms Wires To Prevent Corrision To Get Better Drawability.
Alkaline Degreasing Compound suitable for cleaning iron and steel articles by "immersion" application method. Solution removes film of oil and grease from iron and steel surfaces.
Wire Drawing Powder
The Wire Drawing Powders Being Offered Are For All Drawing All Grades Of Steel Wires.
We expertise in supplying drawing powder for descaled MS Wires. The product WIREX 85 is a highly polar medium titre balanced wire drawing powder to draw mechanically descaled rods / wires of MS & MC steels at high speeds.
We also offer wire drawing pastes to draw finer sizes of wire in wet wire drawing machines such as:
Pastes to be used in die box for the last pass & shining purpose for Electrogalvanised Wires, Copper Coated Wires, etc.
Pastes for drawing Aluminium / Copper / Brass tubes & wires
Antirust coating to prevent rusting of finished drawn wires & bright bars
All products for drawing stainless steel right from pickling, coating/ drawing.
All products for bright bar drawing